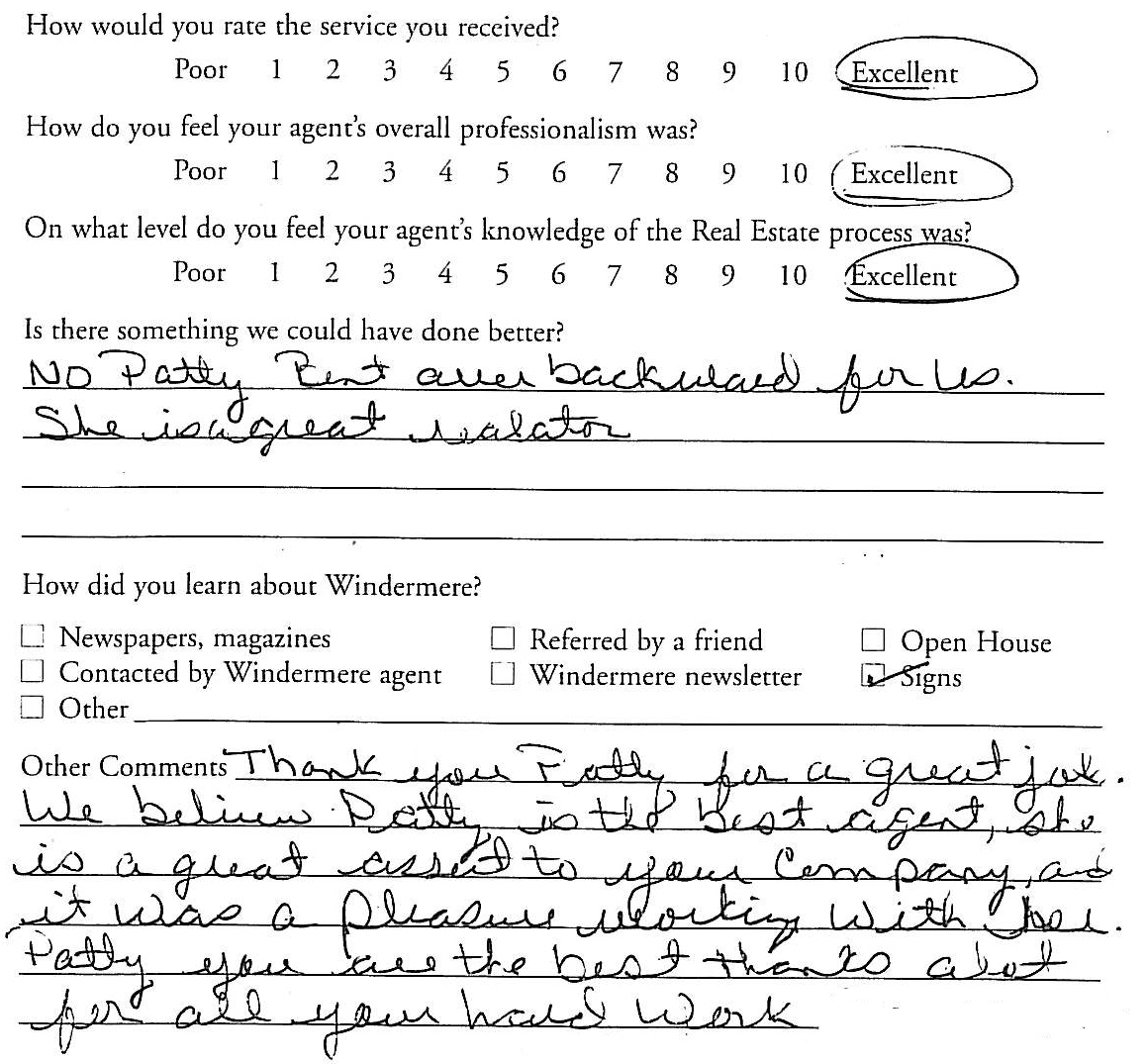 Thank You Patty For a Great Job
Patty bent-over backward for us, she is a great agent. We believe Patty is the best agent, she is a great asset to your company and it was a pleasure working with her. Patty, you are the best, thanks a lot for all your hard work.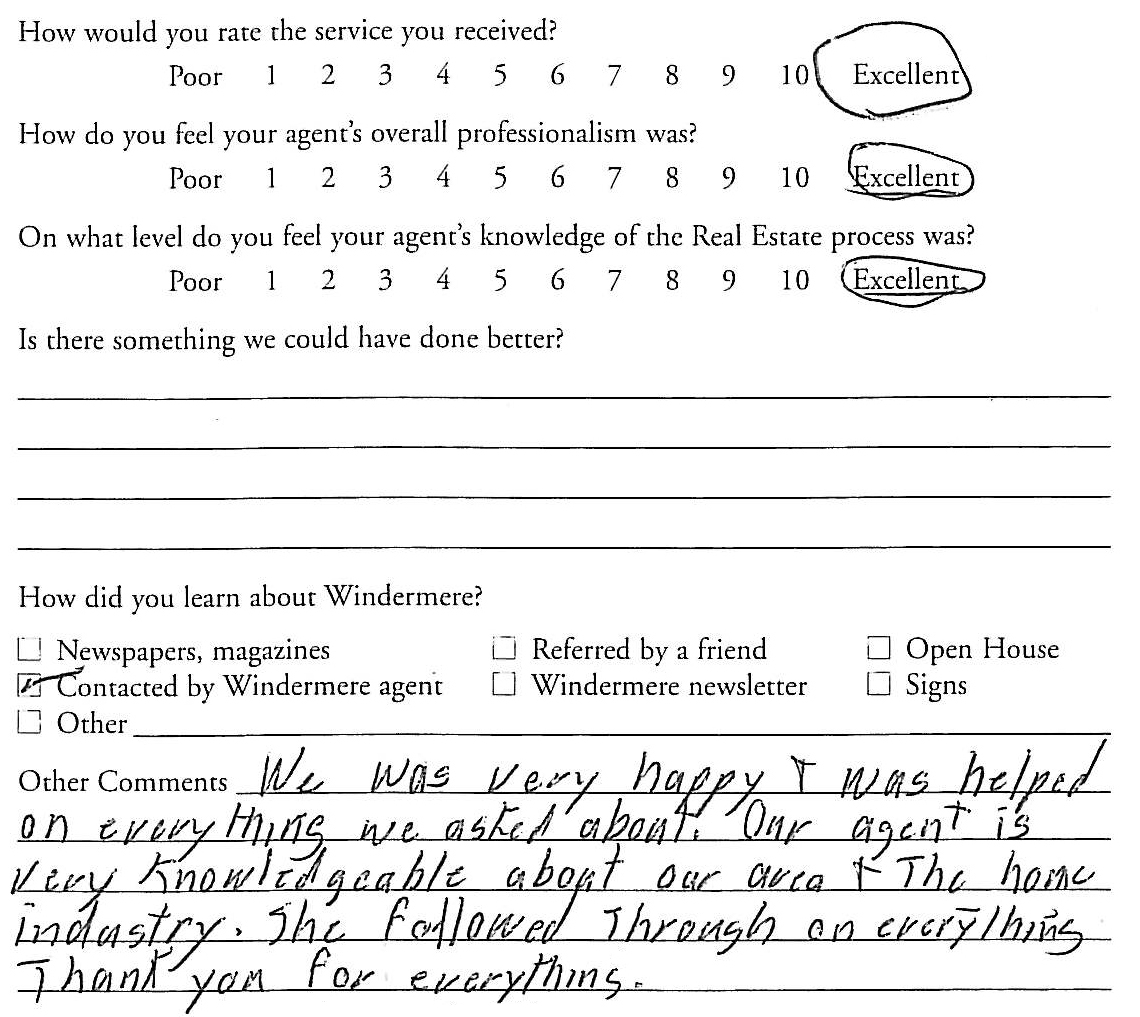 Very Happy Clients
We were very happy and were helped with everything we asked about. Our agent is very knowledgeable about the area and the real estate industry. Patty followed through on everything, thank you.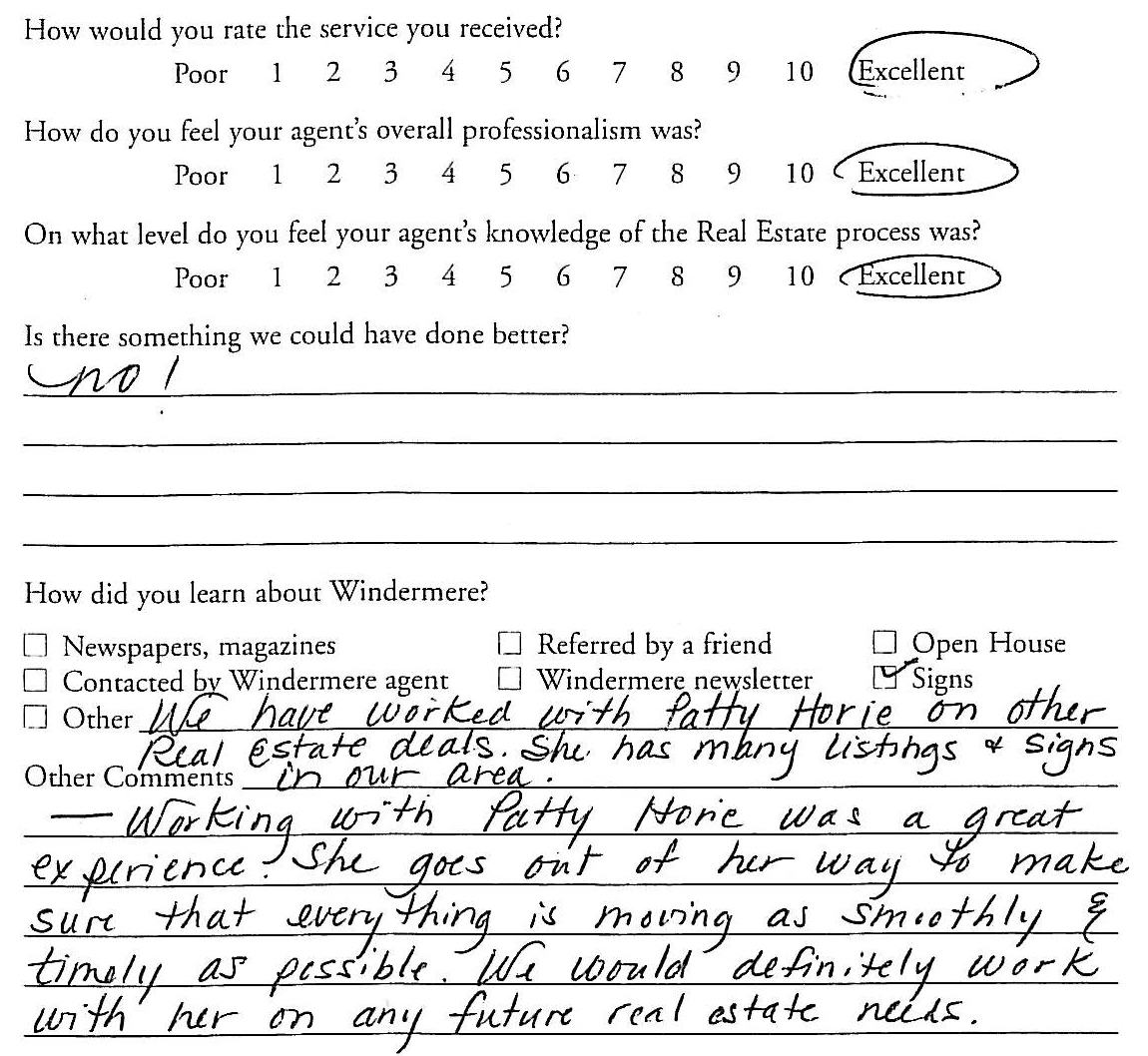 We Have Worked With Patty Horie on Other Real Estate Deals
Working with Patty Horie was a great experience. She goes out of her way to make sure everything is moving as smoothly and timely as possible. We will definitely work with her on any future real estate needs.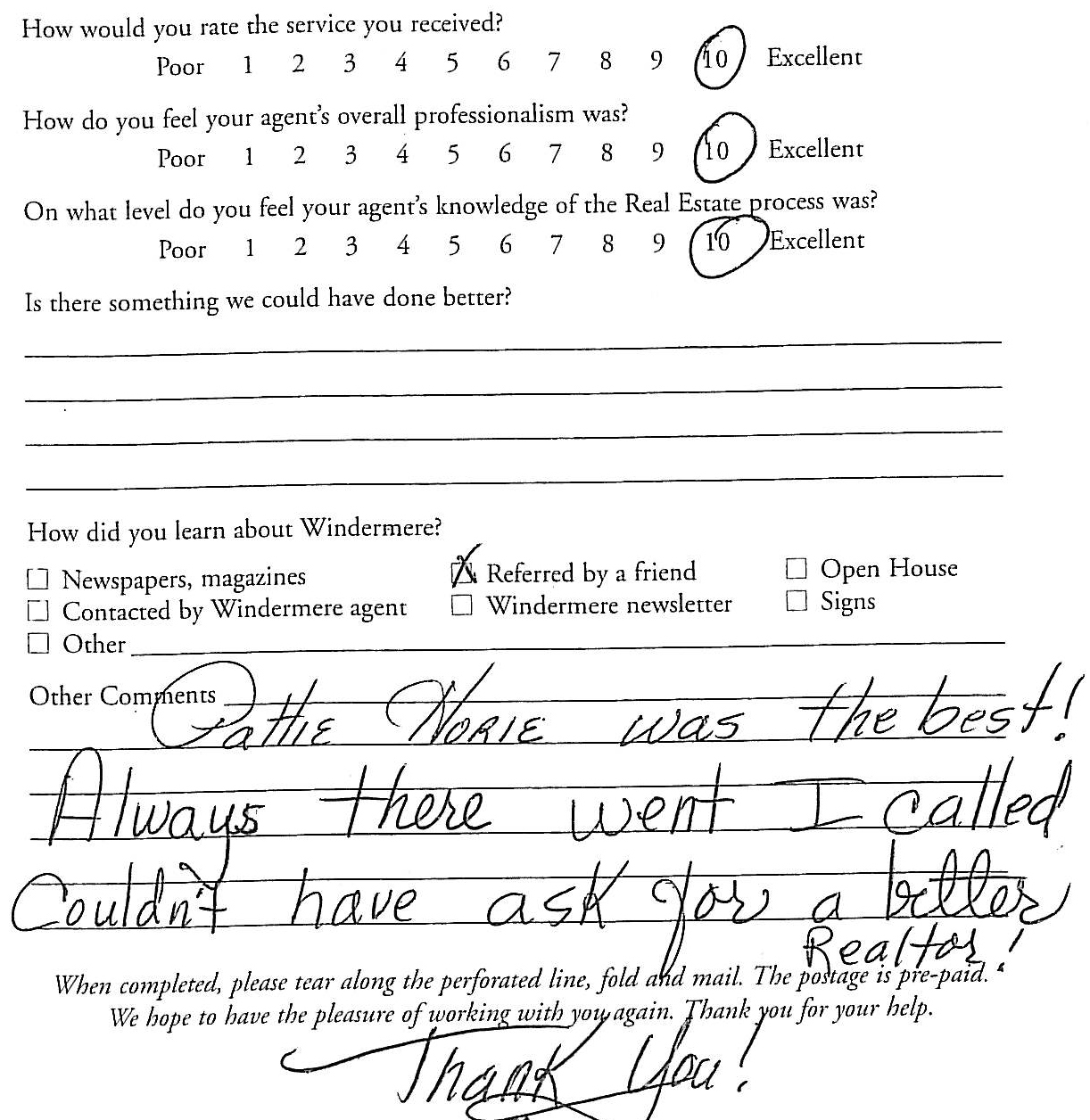 Patty Horie Was The Best!
Always there when I called, couldn't have asked for a better Realtor! Thank you!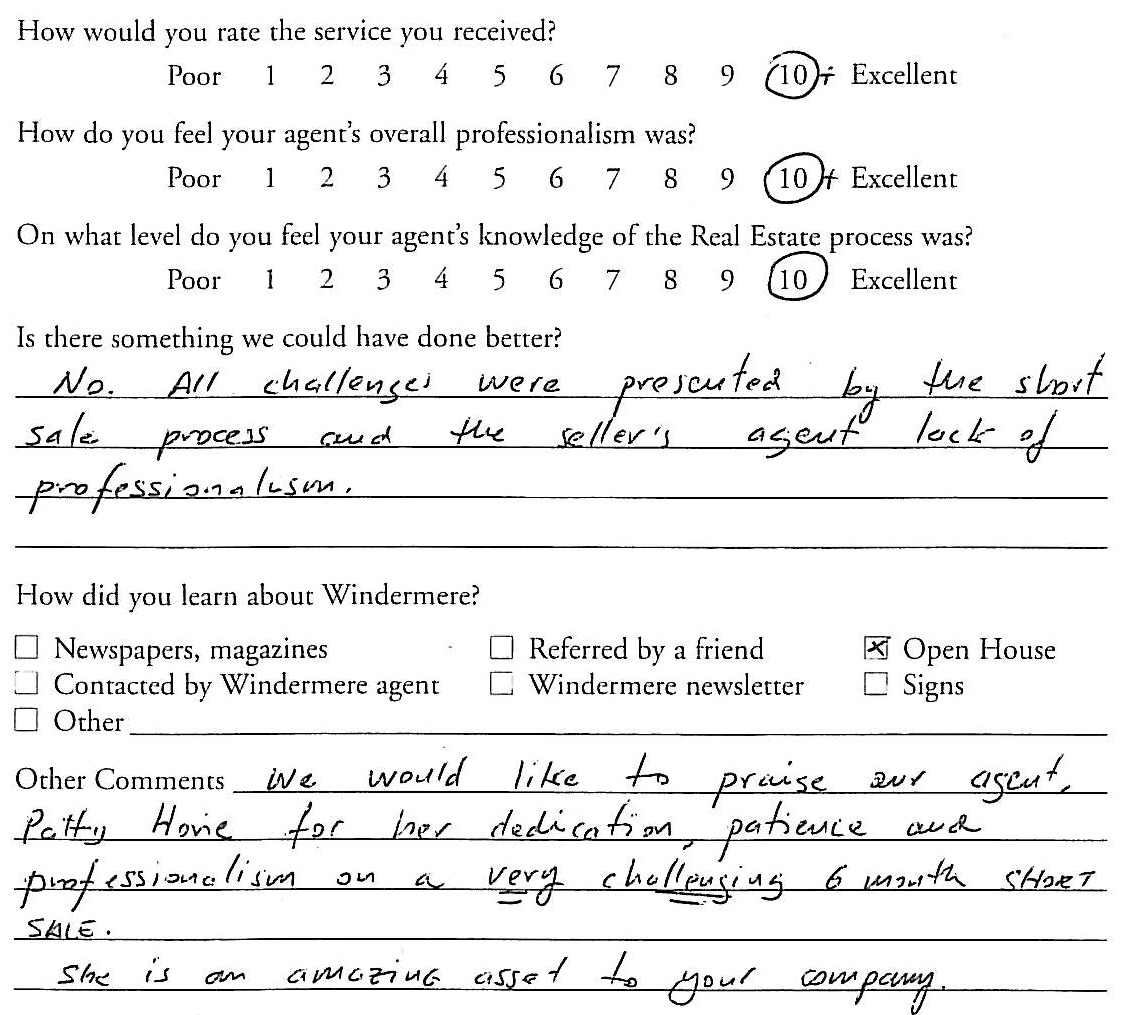 She is an Amazing Asset to Your Company
We would like to praise our agent, Patty Horie, for her dedication, patience and professionalism on a VERY CHALLENGING 6 month short sale.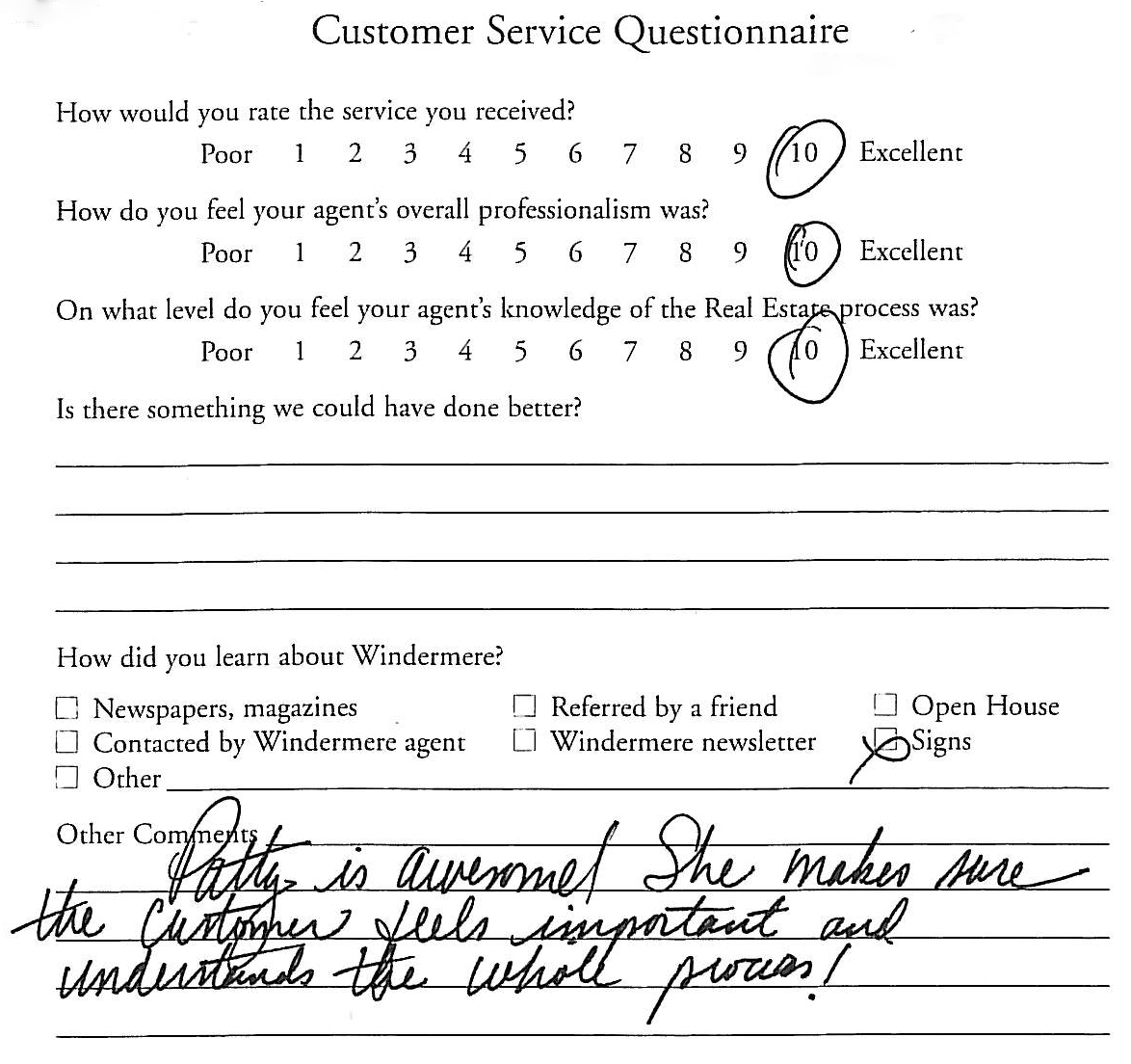 Patty is Awesome!
She makes sure the customer feels important and understands the whole process!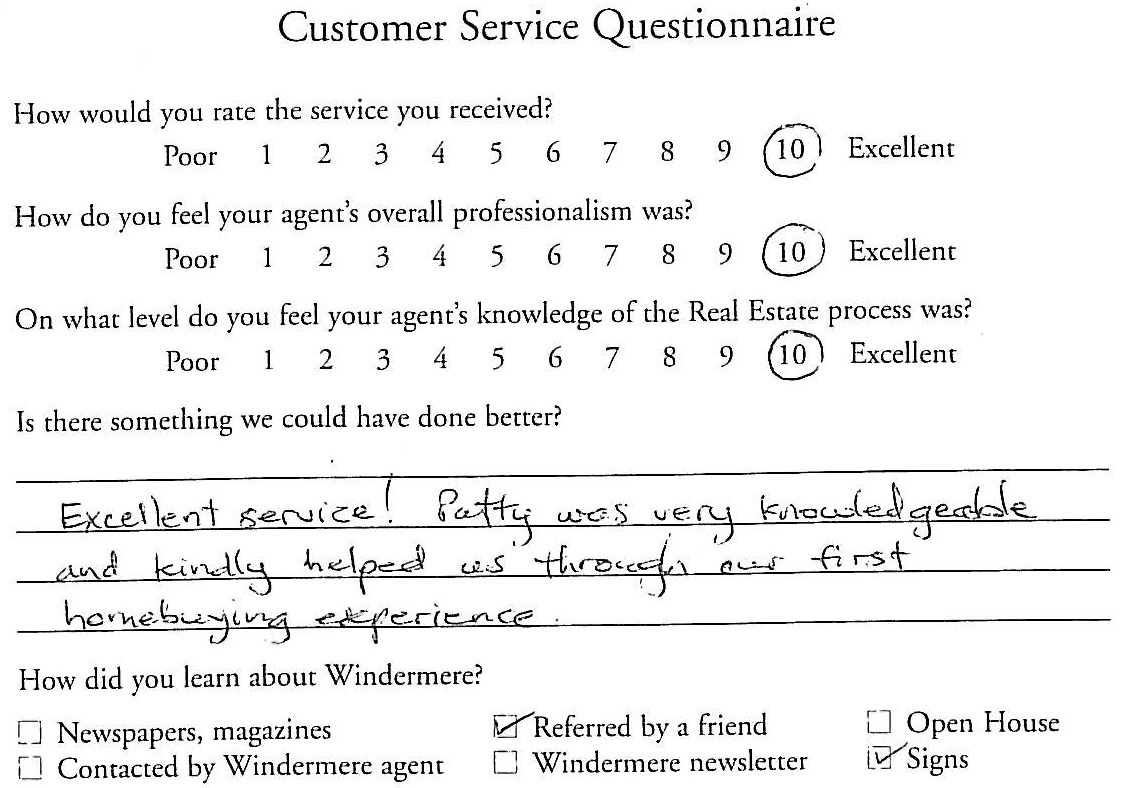 Excellent Service!
Patty was very knowledgeable and kindly helped us through our first home buying experience.

Patty is the Best Agent I've Ever Worked With!!
Patty Horie is without question the best agent I've EVER worked with! She is honest, professional, knowledgeable, and friendly.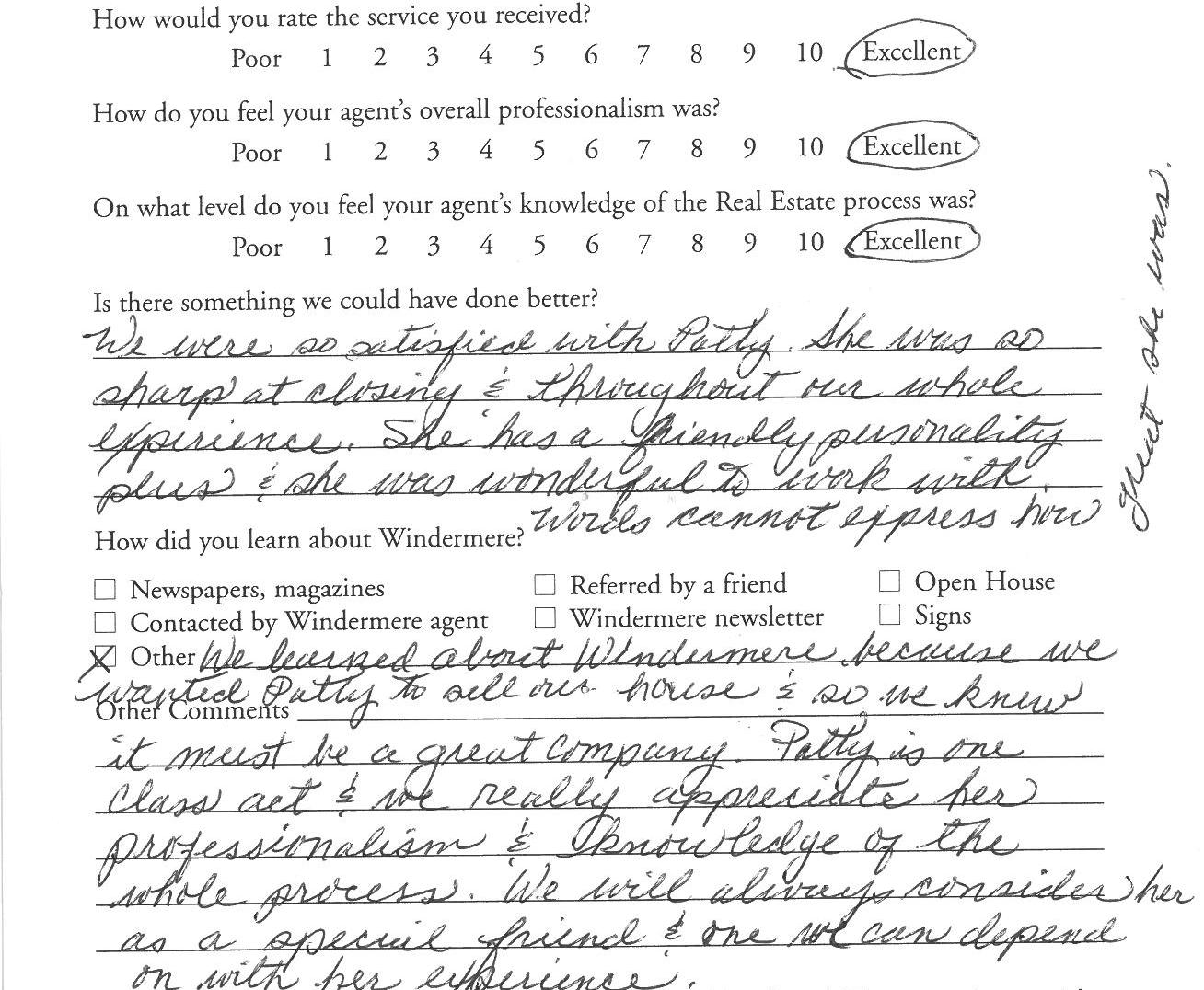 Words Cannot Express How Great She Was
We were so satisfied with Patty. She was so sharp at closing and throughout our whole experience. She has a friendly personality plus she was wonderful to work with. Words cannot express how great she was. We learned about Windermere because we wanted Patty to sell our house and so we knew it must be a great company. Patty is one class act and we really appreciate her professionalism and knowledge of the whole process. We will always consider her as a special friend and one we can depend on with her experience.

Excellent
Is there something we could have done better? No

The Best Agent!
Patty Horie is without question the best agent I've EVER worked with! She is honest, professional, knowledgeable, and friendly.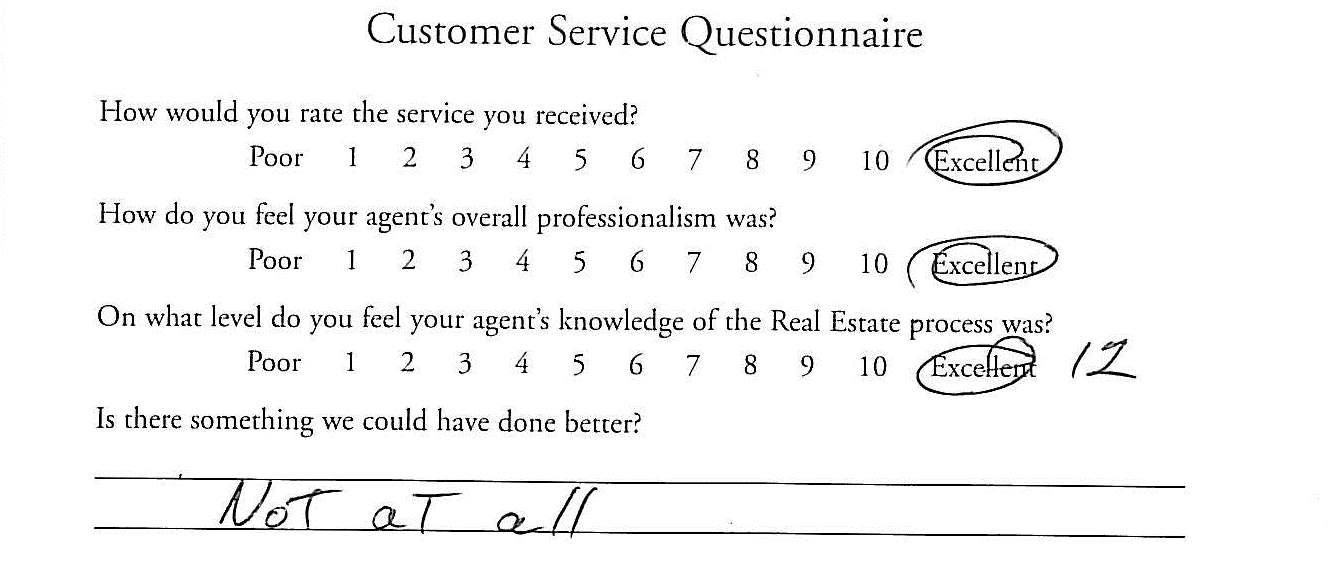 Excellent!
Patty Horie provides Excellent Service, Professionalism, and Knowledge!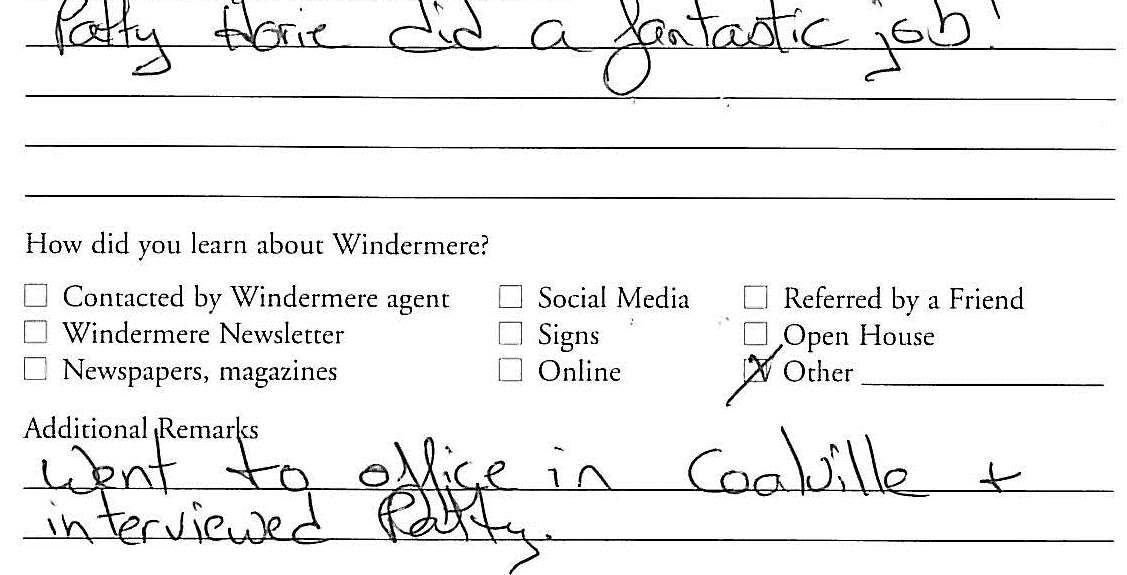 Patty Horie did a Fantastic Job!
Went to office in Coalville and interviewed Patty.

The Most Professional and Friendly...
Patty is always the most professional and friendly to deal with.

Really Personable-
Patty Horie was great! Really personable-we hit things off immediately!

Patty was Great!
Patty was great! Took care of everything!

Super Helpful!
Patty was great! Super helpful and on top of everything. Anytime we called/text her she responded quickly every time. We will recommend to all friends & family!

Highly Recommend!
Patty Horie was professional - knowledgeable and patient - we would highly recommend, refer her to anyone considering a sale.

She is the Best!
Have used Patty in the past...She is the best!

Painless
Patty made my experience painless. Couldn't have had better service.